Specialist Rope Access Company working within the Fenestration and Oil and Gas Industries, based in Perth, Western Australia.
RAI SG Solutions Core onshore activities are in the areas of Façade inspections, specialist sealant application, remedial services and high-level glazing within the Construction and Strata industry. Offshore services include NDT inspection services, Rope Access safety supervision and construction/decommissioning services within the oil and gas industry. We utilise Rope access techniques to safely execute our works. Our company has the knowledge and experience to safely and efficiently resolve all work-related access issues.
RAI SG has a 28 year history of excellence in the UK and internationally operating as RAI Global Ltd.  Established in Australia in 2017 RAI aims to continue it's reputation for excellence within the Fenestration, Inspection and Maintenance Industry.
RAI SG have a wealth of experience in carrying out detailed inspections to a variety of structures. From heritage listed buildings to modern builds we provide a comprehensive and detailed report that will help you evaluate the facade condition and carry out any required remediation.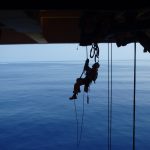 Offshore Services
Provision of competent and qualified personnel for a variety of Offshore Asset solutions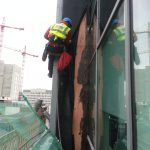 Facade Maintenance
Our tradesmen have extensive experience in the installation and repair of a variety of building envelopes and glazing systems.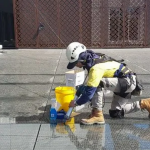 Specialist Sealant Applicators
We are specialist sealant applicators first and foremost with more than 30 years experience in the industry.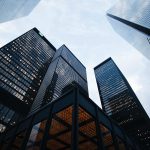 Facade Inspections
RAI have a wealth of experience carrying out detailed insections on a variety of structures.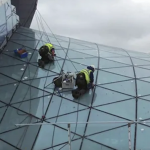 Arquitectural/Structural Glazing at Height
RAI has worked with numerous glazing systems over the duration of our 28 years in the industry.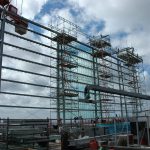 Height Safety Supervision
IRATA Level 3 Safety Supervision for a variety of trades both onshore and offshore.