Rope Access Inspection SG Solutions is:
a specialist Facade Inspection and Maintenance company operating out of Perth, Western Australia. We utilise rope access techniques to safely execute our works.  Our company has the knowledge and experience to safely and effectively resolve all fenestration related issues.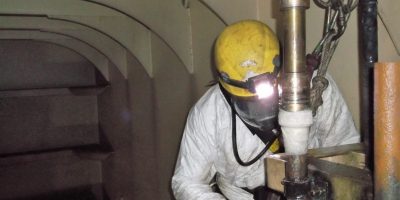 HEALTH & SAFETY POLICY
RAI SG Solutions is committed to the process of continuous improvement of its Health and Safety performance. Management are personally committed to actively and visibly improving this performance and encourage employee and subcontractor participation in the H&S culture.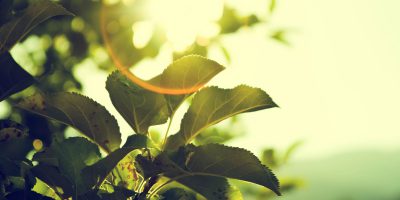 ENVIRONMENTAL POLICY
We strive to minimise the impact of our activities on the environment, this includes noise and amenity within urban environment. The Director of RAI SG Solutions carries the ultimate responsibility for the Company's commitment to the environment and each employee is expected to mirror this commitment through dedication to the continuous improvement of environmental performance.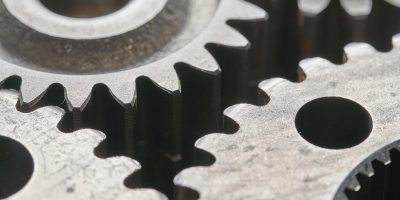 QUALITY POLICY
RAI operates under a Quality Management System accredited to ISO 9001:2015 through Lloyds Register and we are committed to consistently meeting our clients' needs and expectations.
RAI SG Solutions are members of the AGWA with Company director, Martin Fisk, being an accredited Master Glazier and personally involved in the supervision of all projects.
All Rope Access works undertaken by RAI are consistent with the International Rope Access Trade Association International Code of Practice (IRATA ICOP).
RAI SG Solutions are full company members of the Australian Glass and Window Association with accreditation to AS 1288 Glass in Buildings – Selection and Installation.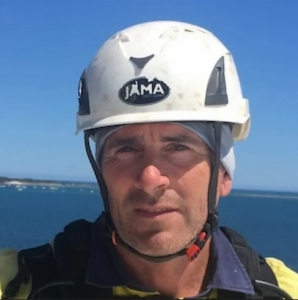 RAI has a 28 year history of excellence in the UK and internationally operating as RAI Global Ltd. Formed in 1989, the Company quickly built up a solid reputation for architectural glazing, structural sealant, inspection and remedial works within the fenestration industry with company director, Martin Fisk, working hands on with trade specialist teams of rope access operatives.
Over the next 25 years RAI completed contracts in the UK, Europe, Ireland, Russia and Turkey, maintaining the high standard that RAI clients expected of the company. In 1999 RAI carried out its first installation job at Leeds train station UK -2800m2 of bolted glass to platform roofs and 500m2 to link bridge walkways, followed by nearly 20 years of installation projects.
In 2013 Martin started working offshore in the UK; he shelved the company later that year and emigrated to Australia using his NDT and rigging qualifications to work in Australian oil and gas sector, he however remained actively involved working in the glazing industry during his time onshore. RAI reformed as an Australian Registered Company in 2017, RAI SG Solutions Pty Ltd, to offer the same level of expertise and experience that made RAI the number one choice for previous clients.  Martin has almost 40,000 rope access hours logged dating back to 1990 and has carried out numerous installation courses for company's such as Pilkington's, Schuco, Kawneer and Reynaers as a pre requisite for installing their systems.
RAI SG Solutions Pty Ltd is a full company member of the AGGA and Martin has attained master glazier status through the AGGA.
Going forward, RAI aims to supply the same specialist services and gain the same reputation with new clients that previously made us the number 1 choice specialist Rope Access Fenestration Company and also to actively pursue the development of the RAI Asset solutions into a respected inspection and maintenance company within the oil and gas industry.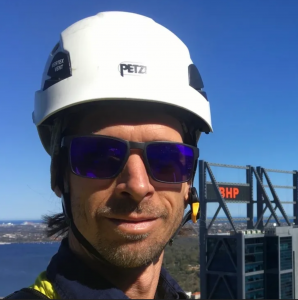 Tom Foss has been working for the last 10 years as a Rope Access Technician in Western Australia.
Tom's onshore construction experience is based around hi-rise construction, as an on-the-ropes glazier and rigger for new builds, and remedial facade work including glazing refurbishment, glass panel replacement, building inspections, concrete repairs, painting and waterproofing.
Tom has worked offshore as a Rope Access rigger and an IRATA L3 supervisor on various Oil & Gas facilities around WA's NW shelf and the Timor strait, and worked onshore in Gas and Chemical plants. He has experience both working in and supervising work parties and NDT inspection crews for a variety of tasks including high risk activities such as hot works, tank inspections, confined space entry and rescue, BA and over-side works.
Before becoming involved with rope access he was involved in the construction industry performing ground based silicon, mastic, waterproofing and glazing work. Tom has hands on experience with a variety of glazing systems, cladding and curtain walls, concrete work and remedial facade repairs.