Specialist Glazing at Heights
RAI has a 30 year history in the industry with experience in a variety of glazing systems. Our technicians are experienced in both installation and remedial glazing works and possess Rope Access and Working at Heights qualifications.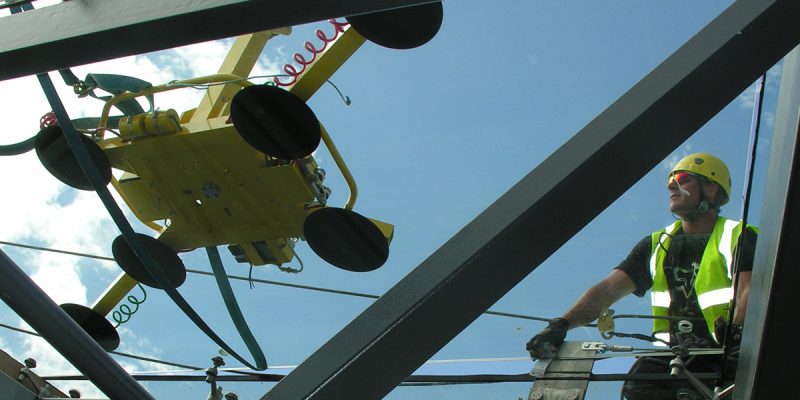 Many modern buildings have complex glazed structures which need specialist access arrangements. We can use our qualified Rope Access glaziers/installers or design bespoke scaffolding solutions to access any roof glazing system.
RAI management  have many years of curtain wall/glazing experience and can identify and source replacement parts for all types of roof glazing systems. If the glass roofing system is obsolete we can find the nearest fit aesthetically and functionally.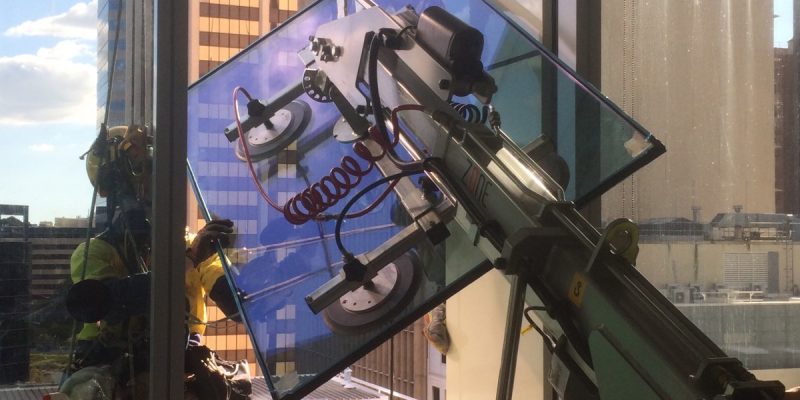 High Rise Glass replacement
RAI have been carrying out high rise glass replacements and providing structural glass solutions for over 25 years.
We can replace curtain walling or unitised facades of any building. The glass can be manufactured to suit any type of façade within Australia or overseas.
We can provide bespoke access solutions for such replacements, ranging from IRATA qualified Rope Access glaziers to bespoke cradle installations. However if there is already an in situ building maintenance cradle we will have operatives undertake familiarization training in order to utilize the BMU to complete works.
It is important to us to maintain an exceptional health and safety record. In order to maintain this across a large variety of projects we ensure that all operatives are trained in working at heights. All BMU operators are trained on the specific piece of equipment before commencement of works and any Rope Access operatives are IRATA trained.
Part of the service offered is the removal and disposal of the existing unit safely from site.
RAI has completed many high rise glass replacements and provided structural glass solutions on many projects in the UK, Europe, Russia and more recently Australia.